The DS is loaded with great games, but there was no doubt which one would land at #1 for me. TWEWY was everything a DS game should be, and is easily one of the best JRPGs of this generation. The story was compelling, and far from the "typical" JRPG that makes us cringe. There is always a tension as the story progresses, and it's easy to empathize with the characters as they fight their way through the streets of Tokyo attempting to complete their goal. There are plenty of plot twists and a shocking ending that you don't want to miss. The game is also oozing with style, with its incredible soundtrack full of catchy tunes, and an interesting level-up system.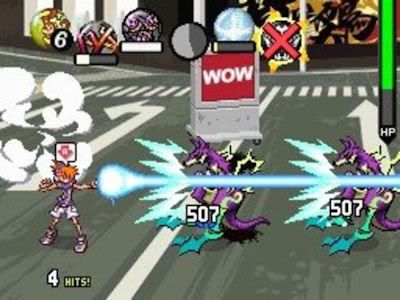 But the most remarkable thing is the game's combat system. You utilize both screens at the same time, using the control pad to fight on the top screen while slashing and dashing your enemies on the bottom screen. Once you get the hang of it, the combat becomes immensely addicting. This results in some incredible boss battles as well. And it only gets better as you gain more powerful and intricate attacks. TWEWY is the complete package that all DS gamers should own.
Up next for The Connoisseur: A few more roasts of popular games, and then a top 10 PSP list!